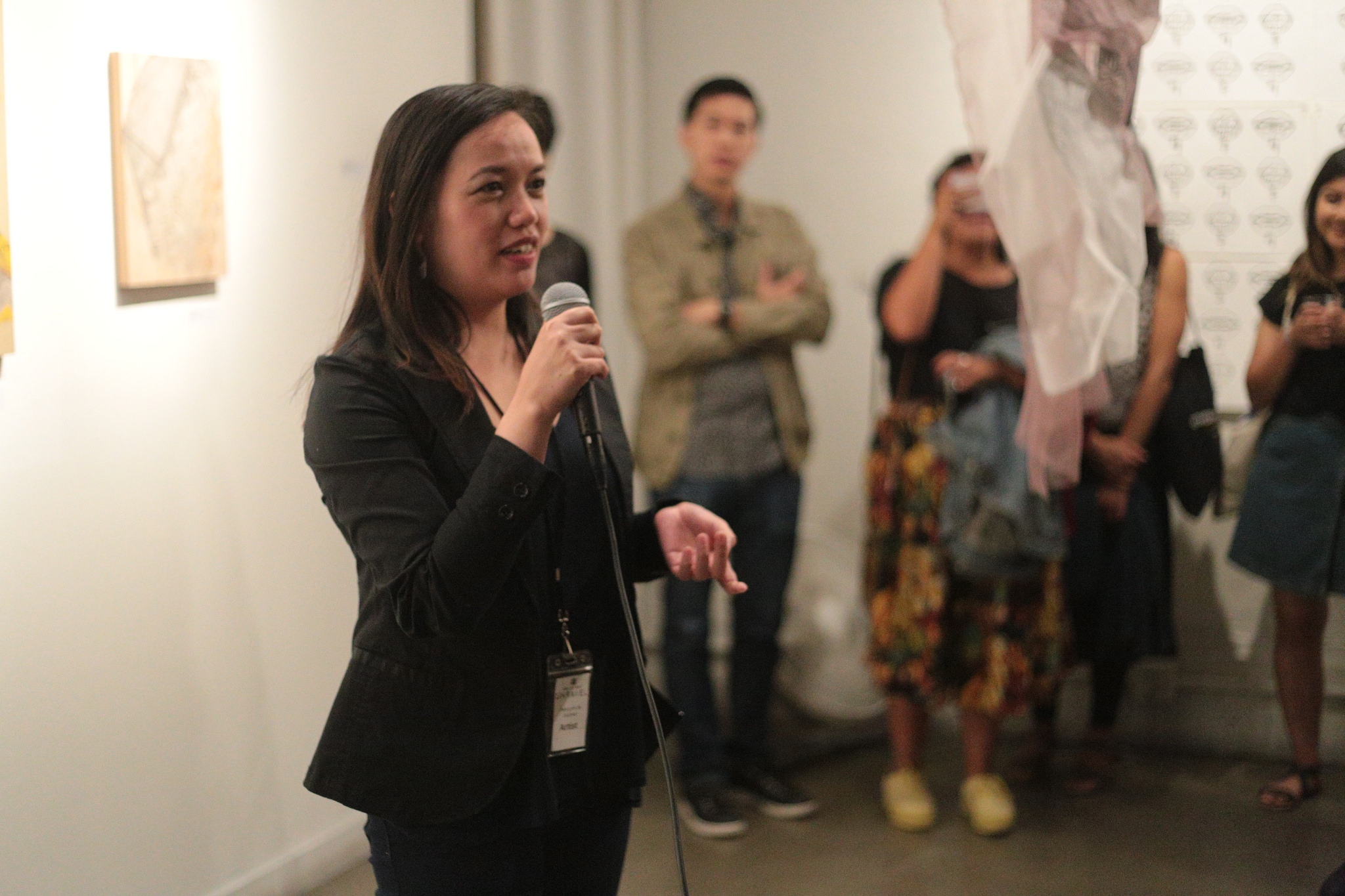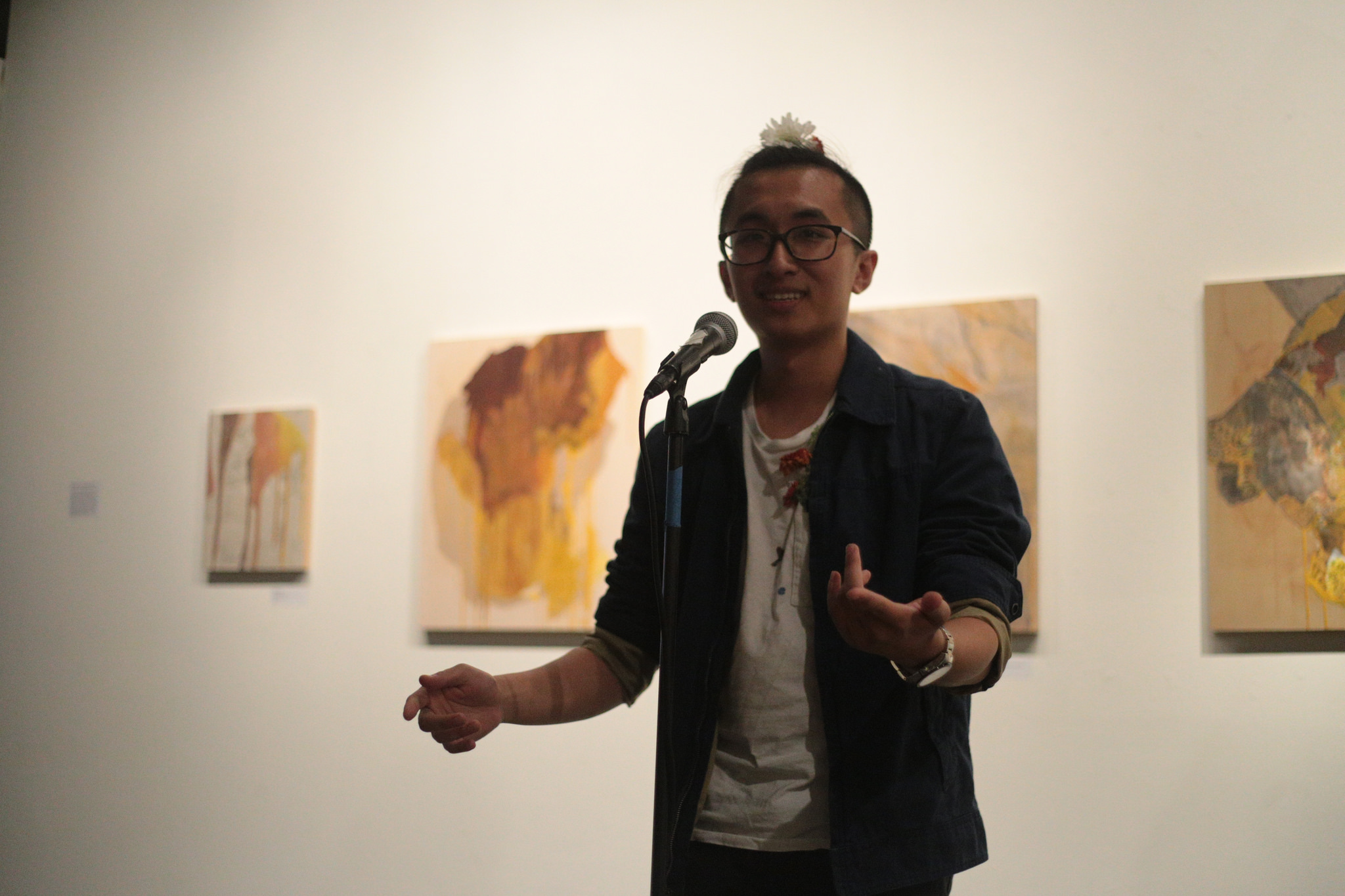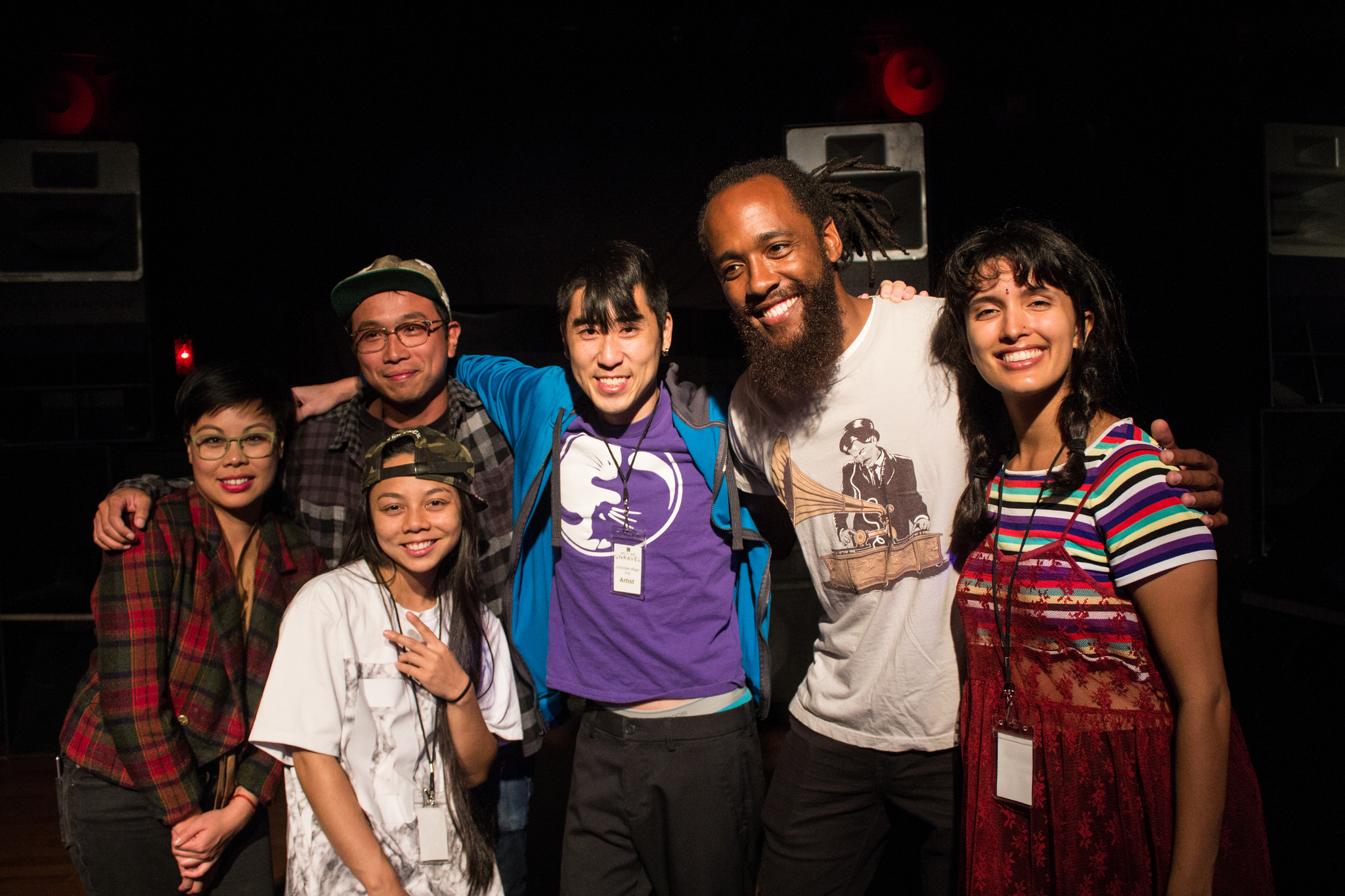 Examining our stories, hxstories, narratives, beliefs - what are the interconnected threads we wish to investigate and untangle? What is there to discover when we unravel?
APAture is a multidisciplinary arts festival featuring the work of emerging Asian Pacific American (APA) artists local to the San Francisco Bay Area. Coinciding with Kearny Street Workshop's 45th Anniversary, APAture 2017 showcased talent from artists unraveling their stories in film, literature, music, performance, book arts, and visual arts. From September 30 to October 28, over 60 artists presented their work to approximately 1,000 festival-goers across multiple dates and venues around the South of Market area. At the opening, for the first time ever, KSW presented the Focus Award to artists who showed in APAture in the past and are making strides today, including Michael Arcega, Kristina Wong, Hasan Minhaj, Ali Wong and the late Justin Chin.
This year's festival could not be accomplished without all of our artists, staff, volunteers, co-presenters, sponsors and more! In its 16th year, APAture continues to be a space for artists and community members to inspire, connect and unravel their stories.
This year, we hit record sales with online ticket and Festival Pass purchases, saw a significant uptick in the last few months on our social media channels, and received a significant increase in coverage in print, online, and network media.
The Inquirer and Apex Express helped us put the spotlight on our artists and Focus Awardees, interviewing them about their work and artistic experiences through APAture. The festival's events were featured on SF Chronicle and SF Gate. Rea Lynn de Guzman, Featured Artist for the Visual Arts Showcase, also made it on an interview with Robert Handa for NBC, Book Arts showcase artist, Claire Lau, was covered by the largest chinese language newspaper in the US, the World Journal, and Vanessa Hua, Featured Artist for the Literary Arts Showcase, wrote her own article for the SF Chronicle, looking back on the beginning of APAture and Kearny Street Workshop's evolution over the past 45 years.
Thank you to Paloma Concordia and Laurenmarie Reyes from PapaLoDown Agency for helping us accomplish this!
After one full month of 6 showcases with over 60 artists, APAture 2017 ends with a Closing Reception and Costume Party this Saturday, October 28, 7-10pm at Arc Gallery. The Closing will feature music from DJ Knxout and Blush Dara who were Showcase Artists for this year's Music Showcase and a performance from magician, illusionist and mentalist, Dremagix! There will also be an altar to honor those who passed and who were deeply involved in APAture and KSW's community. Feel free to bring any photos or items to commemorate anyone you would like to honor in addition to dressing up and celebrating the end of this year's APAture! If you are bringing guests, please tell them to RSVP here to ensure they get in for free. All of you will be able to get in with your badges.
Let's give it up one more time for everyone involved in this year's festival!
ARTISTS
Visual Arts
Rea De Guzman
Selena Ching
Maya Fuji
Anh Bui
Anoushka Mirchandani
Kacy Jung
Paolo Salazar
R.L. Muas
Rene Mary Pak Morrison
Rochelle Youk
Webster Nguyen
Yeji Jung
Sherwin Rio
Jerome Pansa
Nicole Gervacio
Literary
Vanessa Hua
Preeti Vangani
Celeste Chan
Alyssa Manansala
Christine No
Janice Sapigao
Keven Quach
Yujane Chen
Emily Yamauchi
Music
Kohinoorgasm
Babii Cris
Invincible Magic Fist
Rocky G
Knxout & Blush Dara
Film
Cyrus Tabar
Emily Chao
Diana Li
Hieu Gray
Katelind Ikuma
Natasha Tamate Weiss
Evelyn Obamos
Anna Eng
Book Arts
Innosanto Nagara
Brenda Nguyen
Bridge Ho
Claire Lau
Jess Wu-Ohlson
Katie Quan
Minnie Phan
Nasi (Eda Yu, Athena Scott, Eileen Syrop)
Lisa Sy
Cheez Hamaya
Ellis Kim
Performing Arts
Zulfikar Ali Bhutto
Kim Requesto
Jon Mercado
Josh Icban
BAD Repertory Theatre
Arvind Nandakumar
Laura Coelho
Lisa Pradhan
Golda Sargento,
Estee Longah
Closing Reception
Dremagix
Closing Reception Vendors
Little Spoon Creamery
ulutan
FOCUS AWARDEES
Ali Wong
Hasan Minhaj
Kristina Wong
Michael Arcega
The late Justin Chin
KEARNY STREET WORKSHOP STAFF
Jason Bayani (Artistic Director)
Rachel Lozada (Managing Director)
GENERAL PLANNING COMMITTEE
Diana Li (Festival Coordinator)
Anthony Bongco
Czarina Garcia
Dara Del Rosario
Michelle Lin
Michael Nicer
Kazumi Chin
Francis Calimlim
Yumang Guintu
Kimberley Arteche
Lisa Pradhan
Mallika Roy
Marjerrie Masicat
Hieu Gray
Ploi Pirapokin
R.L. Muas
Shelley Kuang
Tina Kashiwagi
EVENT VOLUNTEERS
Aishwarya Vardhana
Diana Wong
Alice Wong
Lucy Shen
Andrew Rogge
Gloria Yang
Derek Miu
Mimi Xu
Lucas Yee
Kyle Wong
Ying Ying Wong
Gordon Leung
Rochelle Truong
Jeremie Young
Jesse Mallare
Samuel Novela
Christine Hsu
Rose Yao
Karrie Deng
PHOTO & VIDEOGRAPHY
Anthony Bongco
Michael Nicer
Lisa Pradhan
Diana Li
Erina C Alejo
Ashveta Budhrani
Diana Chen
Daniel Ancheta
MARKETING & PUBLIC RELATIONS
Laurenmarie Reyes and Paloma Concordia of PapaLoDown Agency
DESIGN & PRINT
Topher Maka
Marjerrie Masicat
KSW BOARD OF DIRECTORS
Amanda Chaudhary (President)
Paul Ocampo (Vice President)
Robynn Takayama (Secretary), Lawrence Liu
Jenny Ton
Cristiana Baik
SPECIAL THANKS
TJ Basa
Melanie Elvena
Claire Light
Demitria Ruiz-Sauliere
Abigail Pañares
Silvia Chang
Jennifer Wofford
Weston Teruya
JD Beltran